happy first day of bracket busting!
the partially completed bracket wall...
so sad i don't have a horse in the race this year
but my wildcats will be back next year!
until then - i'll just have to settle for some fun upsets!
are you tired of seeing my chalkboard wall? i can't help it, it's just so much fun.
besides picking out a backsplash for the kitchen, i'm also trying to decide on drapes for the living room
i absolutely hate blinds...and would rather just take them down altogether and put up drapes over these doors (the one on the right is a faux door)
i was reading some
young house love
for inspiration and liked their tutorial on
easy curtains
so i was thinking i could duplicate this in my living room - spend the same amount of money i would on premade curtains - but actually find a pattern i am in love with - instead of just likesies.
my first pick: waverly fabric in "one wish mint julep"
i am in absolutely love with this pattern
here it is in a pillow
and in curtains
i love love love it. i'm planning to search our local fabric shops for a swatch of it
or i may just break down and order a swatch. i really wanted to pull in some greens and tie back to the peacock color on my other wall
my other choice
waverly fabric in color wheel capri
much busier - but i like the added shades of blue that would help the room not look so matchy matchy and add a bit more to the pallette
my last, may be too safe, and perhaps not close enough in shade of blue, choice is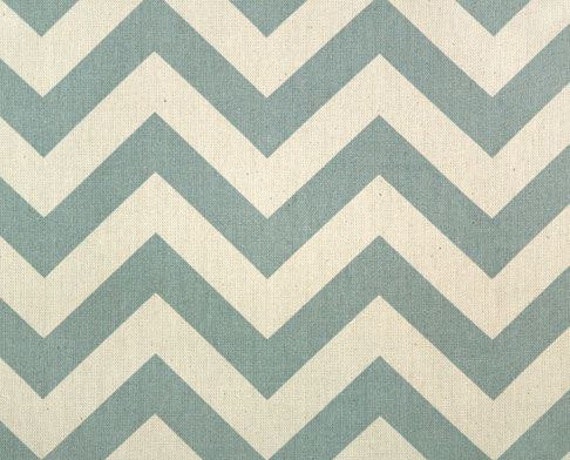 i do like the chevron, but i'm also worried it's a bit too "fad" of a pattern.
if i can get out this weekend to find a few swatches - i may have curtains up by sunday!