happy valentine's day!
yesterday was a typical kentucky winter
and by the time i got home it was warmer (45ish) and all melted!
which is fine by me
i have a goal to keep!
day 1 of 40 consecutive days of running
went well!
i had a cute furry friend with me
i usually come home and put on lounge pants, but last night i put on running tights and a sweatshirt and was lacing up my tennis shoes
and all that added up to a run in little woodford's mind.
he was jumping and prancing and looking at me with a wagging tail.
so we jogged around the neighborhood - and he pulled me the whole way.
about 10 minutes after the photo above was taken i captured my little fur baby like this
on the running front - i knew my shoes were bad
i trained for a marathon all last summer in them
the rest of the shoe looks relatively good still, but i tend to run on my toes - jog - for the most part - and after my brief jaunt last night i quickly felt the pain in my calves and ankles
luckily, i was proactive earlier in the morning
and ordered a new pair of brooks online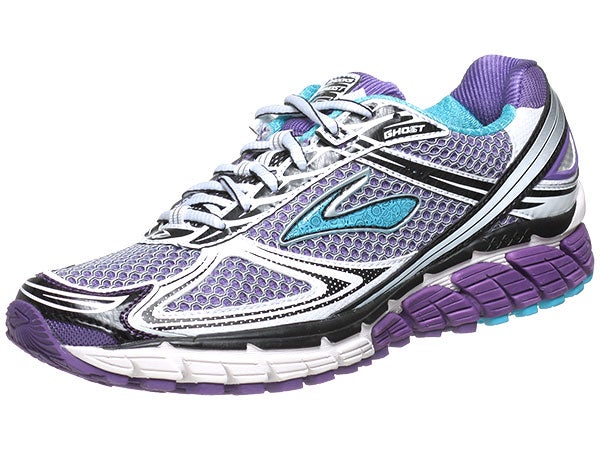 i loved my ghost 4's so much i went ahead an upgraded to the ghost 5's.
i kind of wish i could still get them in the green and yellow - those were fun colors
but maybe the purple and blue will look prettier with my running clothes?
annnnnd i spent last night trying to come up with a new header for the blog - what do you think?
i added a dailymile widget too - on the right - it should count all my miles and keep my honest - as long as i remember to plug in my garmin data daily!
are you on dailymile? let's be friends!
like running valentines :)
speaking of valentines...
woodford got me a card
oh and his daddy got me a card too
spent opening cards in bed before work
actually...i haven't given bill his card yet.
we really don't have any plans for valentine's day - especially since bill will be working tonight.
and we probably won't do much this weekend to celebrate specifically for valentine's day -
do you and your significant other celebrate valentine's day? or are you more laid back and just exchange cards?