i'm obsessed with maxi dresses
i've amassed quite a collection since last spring
mainly i wanted a few for key west
something comfortable to wear around that wasn't running shorts and t shirts
and these dresses are incredibly comfortable
you don't necessarily have to shave your legs (sorry bill)
and you can still look pretty chic if you throw together a couple of accessories
but what started out as wanting 2 or 3 different dresses
has turned into...1,2,3,4,5....as of today
i stopped in tj maxx on lunch, in hopes of finding some cute tchotchkes
but immediately drew near the summer dresses...
i wanted to buy 2, but decided at some point i need to wear something other than a maxi dress, and only purchased one
even though, right now i am telling myself i will be back maybe tomorrow to get the other one...
the one i picked up today is a lovely bright teal cynthia rowley dress with thin criss-crossing straps
i'm thinking a bright coral or orange necklace would look really nice with it
maybe something from
lulubelles
...
actually...i'm really feeling this one..
here
if i were to ever be a stay at home/work from home mom - i'm pretty sure i would live in a maxi dress or caftan
a'la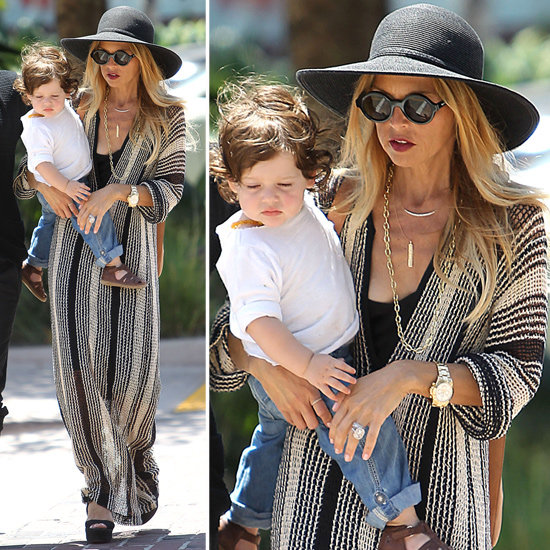 rachel zoe
bohemian chic? frumpy? getting dress in 5 seconds?
whatever works!